make money online by learning
How to Become a Private Photo Editor
FIND THE FREEDOM AND FLEXIBILITY YOU DESERVE
hey you
ONLINE BUSINESS DREAMER…
imagine having
your own

online business
ENABLING YOU TO LIVE YOUR IDEAL, FREEDOM-FILLED LIFE.
How would your life change if you had…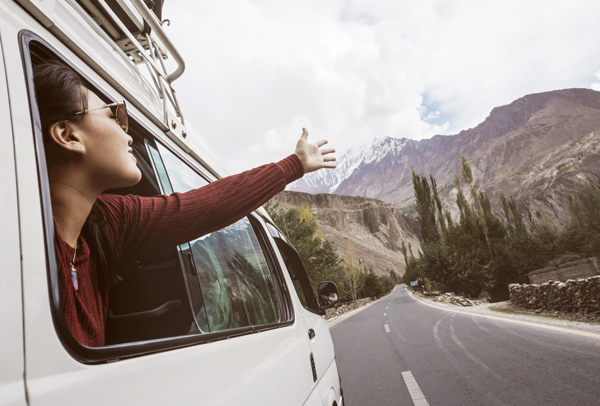 THE FREEDOM TO WORK FROM ANYWHERE…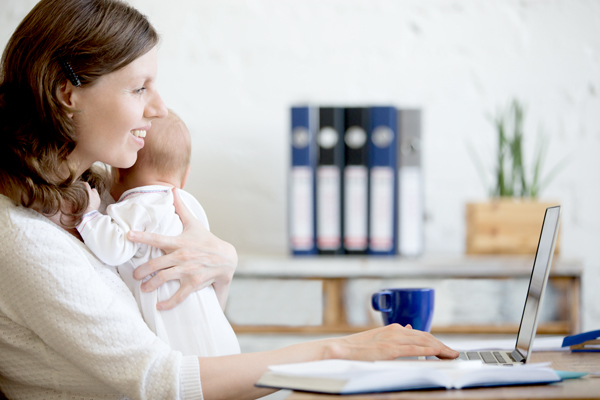 THE FLEXIBILITY TO FOCUS ON WHAT MATTERS MOST IN YOUR LIFE…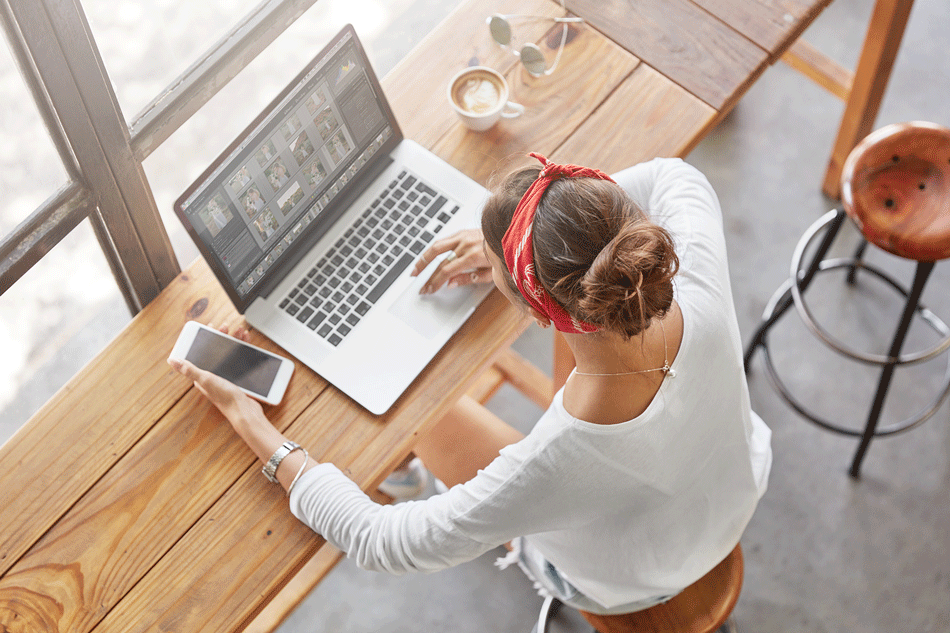 AND FINANCIAL INDEPENDENCE THAT YOU CONTROL?
A profitable photo editing skill could give you the
freedom

to...
WORK FROM ANYWHERE
You can complete editing jobs from just about anywhere! After an edit job is complete, you just need internet to exchange files.
Edit at a coffee shop, or in your pjs on your couch — become completely location independent.
If you're dreaming of traveling while earning income online or you're searching for a legitimate way to make supplemental or full-time income from home, photo editing might be the path you're looking for.
EARN INCOME ON YOUR OWN TERMS
Make money on your own terms. With private photo editing, you can control how often you work, what your rate is, and the amount of work + clients you choose to take on.
Whether it's part-time or full-time work — you have the freedom to choose a business model that is best for you.
Private photo editors can make $38-$100+/hour; varying by the editor's pricing, quality, and efficiency.
SCHEDULE WORK AROUND YOUR LIFE
Build your own schedule and hours around what matters most to you: traveling abroad for a month, being done with work before picking up the kids from school, or maybe you want the flexibility of controlling your hours and seasons of working.
Create a photo editing business model that allows flexibility. If you want a work week that has flexible hours that you can move around with your life — great, I can help you build that business!
If you only want to work full-time six months out of the year like I do — awesome, let's shoot for that!
PROFIT FROM A SKILL THAT IS IN DEMAND ALL AROUND THE GLOBE
So many photographers all around the world are in need of quality outsourcing for their photo editing.
According to the U.S. Bureau of Labor Statistics, by 2020 there will be over 157,000+ full-time wedding & portrait photographers.
I primarily edit for wedding photographers because they're a part of a growing and unwavering $72 billion dollar industry (that's in the US alone, I even have clients from all over the world). You typically only need 15-20 clients to reach a full-time income AND good editors are able to keep the the majority of their clients year after year (meaning, they don't have to hunt for an entire new batch of clients each year)!
sounds great, right?

BUT, YOU DON'T KNOW WHERE TO START.
You feel
stuck & overwhelmed

with the idea of starting a new business.
You aren't alone.
I HEAR YOU. I'VE BEEN THERE AND I GET IT…
you're worried you don't have the confidence to learn or refine a profitable skill.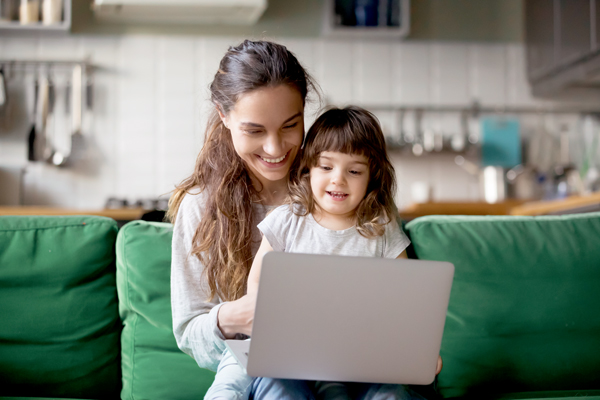 YOU'RE afraid TO invest time and money in yourself. SO, YOU'RE SCATTERED — TRYING TO chase odd jobs or feeling stuck in one that isn't serving the life you want.
you don't want to fully commit to a new business because THE FEAR OF FAILING IS paralyzing.
AFTER I COMMITTED TO MY BUSINESS, MY PHOTO EDITING CAREER QUICKLY TOOK OFF.

It changed my entire life.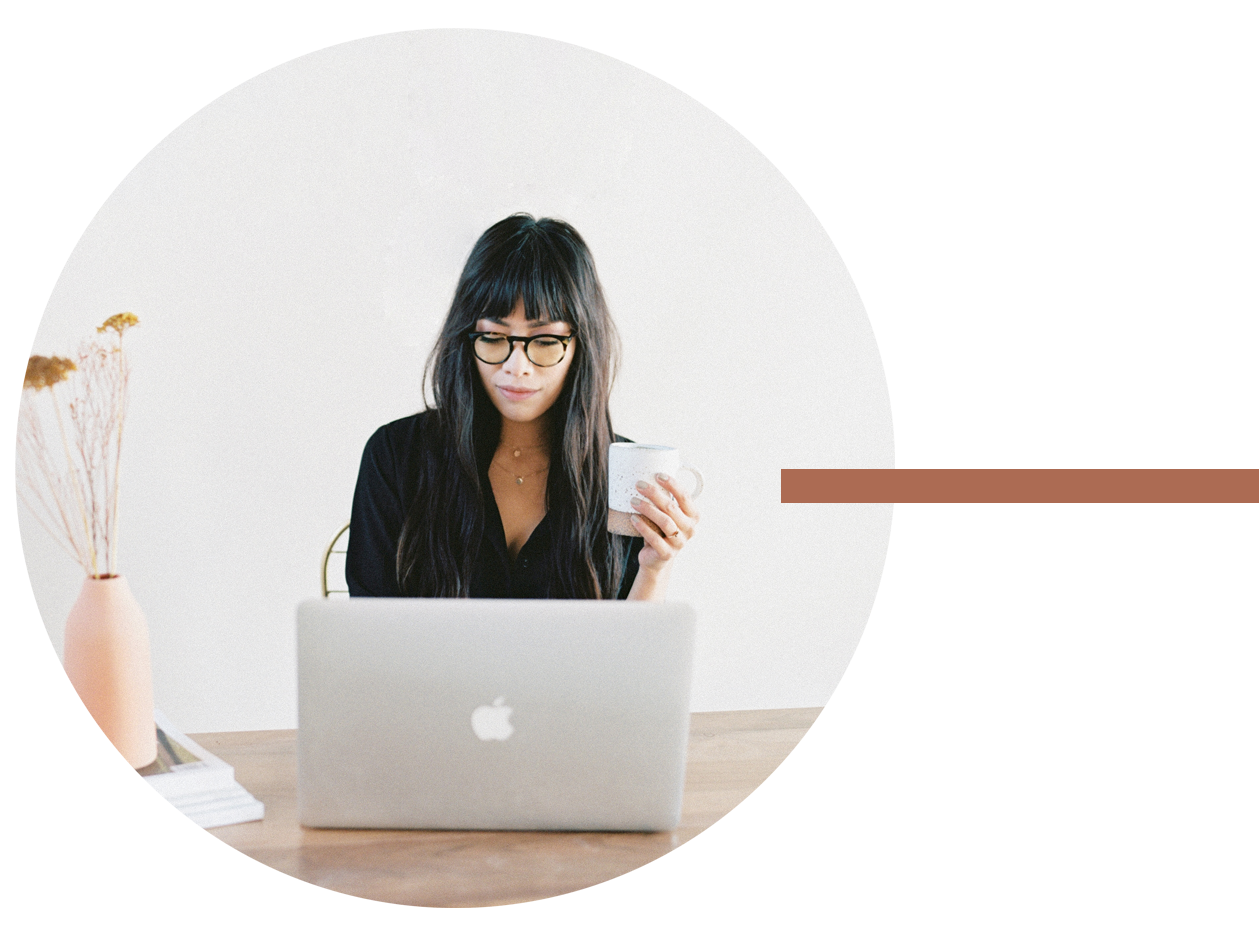 BECOMING A PRIVATE PHOTO EDITOR HAS ALLOWED ME TO:
✔ Have control over how and when I earn.
✔ Choose a business model that can be flexible with my constant traveling and adventuring.
✔ Earn enough income to completely support our lifestyle, allowing my spouse to
quit his job so we can pursue full-time travels.
✔ Create a meaningful business that provides a service that changes my clients' lives, giving them back valuable time to put into their life and business.

In my first three months
as part-time photo editor, I was able to achieve supplemental income editing part-time with 6 clients. (While I still worked full-time in another business)

AFTER SIX MONTHS, I WAS ABLE TO PURSUE PHOTO EDITING FULL-TIME WITH 17 CLIENTS.
Now, two years later, I have an amazing client list and I'm grossing $75k per yer with a thriving and in-demand online business.
I keep the majority of my clients year after year, so I don't have to scramble to find a new batch of clients at the beginning of the year like many other freelancers have to do.
I'm finally sharing
everything

I've learned with you!
I'm here for you. Educating + empowering you,
every

single step of the way!
Ready to find freedom & flexibility in an online business?
you're in the right place.
LEARN THE SKILLS + BUSINESS FOUNDATION YOU NEED TO BECOME A PROFITABLE PHOTO EDITOR, SO YOU CAN WORK FROM ANYWHERE.

A step-by-step, complete online course + community with on-going support. Guiding you through every single step of your learning and business-building journey.

.
(this is for you, even if you're learning from scratch or already experienced!)
There is work out there for good photo editors.
You just need the right training and guidance to help you get there with…
The Photo Editor's Guide... coming soon!
What you'll learn in the guide:
This course is ordered into 3 different parts: learning profitable photo editing, building your business framework, and how to market your services.

This course is designed for busy people — you won't have to sit through three overly packed and confusing video tutorials. It's broken down into shorter, easier-to-follow training videos that you can squeeze in throughout the day whenever you have an extra 15 minutes to spare.
1. profitable photo editing
✔ The skills of profitable photo editing broken down into a bunch of bite-sized, step-by-step video tutorials so you can train at your own pace. I leave out all of the fluff, and only show you the necessary tools and techniques I use to make $75-$100/hr editing.
✔ How to edit at least 150 images per hour. I will teach you how to edit quickly and consistently so you aren't sacrificing your time or the quality of your work!
✔ This training is for you even if you're a seasoned pro, or if you're learning from complete scratch — I share all of the tricks-of-the-trade. Editing for yourself is vastly different than editing as a service, you absolutely need to learn the difference.
✔ The complete ins-and-outs of setting up and running your business. We dive deep into the business logistics: I guide you through every step of setting up affordable and easy-to-manage business systems with done-for-you templates. This includes things like: client on-boarding, file exchange workflow, invoicing, bookkeeping, sending contracts, establishing your business legally, and more.
✔ You'll learn industry standard pricing structures, how to choose pricing and a business model that fits the life and schedule you want. Discover how to price yourself competitively and fairly.
✔ How to use the email scripts and templates that I provide for you. Not sure what to say in emails? I've got you covered with frequent email scripts that I use in my own my business that will help you book those clients and set client boundaries. Learn how to use the marketing and contract templates in the Guide so you can make a great first impression on potential leads and clients.
3. marketing & establishing your services
✔ How to get your first clients with a brand and marketing strategy photographers are immediately attracted to. Don't let the fear of not finding your first clients stop you. Take the guesswork out of figuring out how to market your services and establish your business.
✔ Learn how to build your brand without breaking the bank… or losing your sanity. I'll show you exactly how to find and research your niche so you can quickly build your brand online that will consistently attract the right clients for you.

✔ How to keep clients year after year by providing a unique + streamlined client experience that generates referrals, so you don't have to always hunt for clients! That's right, good photo editors keep the majority of their clients year after year. There aren't many other freelancing businesses that can do that!
Get on the Early-Bird waitlist to get a
discount

& be the first to know when enrollment opens!
Special Early-Bird pricing for our first enrollment will be $400 off the regular course price. This price will not be offered again, be sure to get on our Early-Bird email list to be the first to know when enrollment is open!
Looking for more?
What else is included in the guide?
THE TRAINING, ACCOUNTABILITY, AND SUPPORT YOU NEED TO START & SUCCEED THROUGHOUT YOUR PHOTO EDITING JOURNEY.
ON-GOING SUPPORT
If you have any questions as you go through the course just shoot us a message and a member of our team will help as soon as we can!
FREQUENT LIVE Q&A'S
Live Q+A video chats will be hosted every 2-3 weeks. These live sessions will help answer any questions or obstacles you have AS you work through the course!
Can't join live? Submit your questions before scheduled live Q+A and I will answer them in the live Q+A! You can always rewatch the Q+A replays in the private Facebook Group.
PRIVATE COMMUNITY
Starting a solo business AND going through a course may sound overwhelming, but you will not be alone on your journey! Guide members will have access to a private Facebook Group with fellow students going through the course with you — support is vital to implementing what you've learned. Group admins will be active daily to help answer questions and provide feedback if you need it!
Ask questions, connect with peers, get feedback, and find accountability in the private Facebook Group!
MONTHLY HOT SEAT
A video chat coaching session with Katie and one Guide student diving deep into their business and training progress to help them work through any obstacles or concerns.
Each hot seat chat will be available for other members to view and learn from every month. Apply to be on the hot seat!
DONE-FOR-YOU EMAIL SCRIPTS, PRICING GUIDE TEMPLATE, AND MORE
Access to the Guide's editable and downloadable resources: easy to use "Pricing Guide" to make an amazing first impression with inquiries. I also include instructional PDF's ready to send to clients, email scripts you'll use frequently, a financial spreadsheet to keep track of your goals and sales, and a service agreement template (a.k.a. "contract") you can easily modify to fit your business.
Hi!
I'm Katie

PHOTO EDITOR & EDUCATOR, BUSINESS COACH
I've made it my purpose to encourage and empower others with the skills and tools they need to chase the life they want.

I put a lot of focused intention and determination into my work and life (I'm a type one enneagram if you're curious). I truly believe that the world makes room for people that are passionate about why they do what they do (what their true intentions are behind their work).
I left my busy and demanding photography business to become a private photo editor in order to find more freedom to live the life I wanted. My photo editing business has given me a life of freedom — freedom to fulfill my dream to travel full-time, freedom to set my own schedule, and freedom to create a business on my own terms!
But, the best part about my job: I get to help photographers find more freedom to live their lives, by taking photo editing off their hands. I truly have a wholehearted, meaningful business that has changed my life and my clients' lives too.
Now, I'm sharing what I've learned because I want you to discover the freedom to work from anywhere too! It's my passion to educate, encourage, and help others thrive in their online photo editing business. There is plenty of work out there for good photo editors, they just need the right training and guidance to get there.
I'm here — rooting for you, and eager to help!
- katie
IF YOU FOCUS ON CREATING A

meaningful & valuable

SERVICE THAT CAN

change the lives of others,

FINANCIAL SUCCESS WILL COME.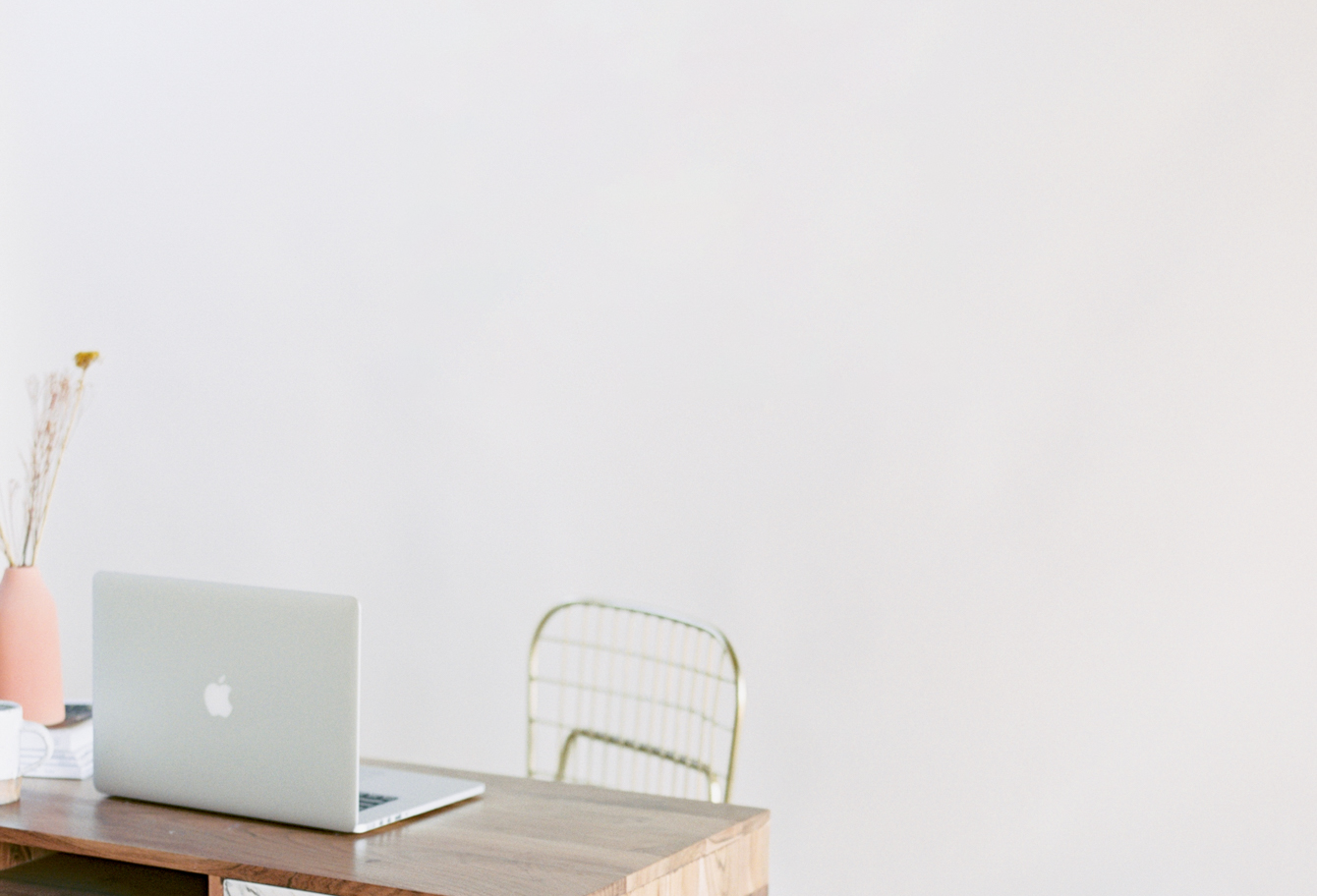 Get on the Early-Bird waitlist to get a
discount

& be the first to know when enrollment opens!
Special Early-Bird pricing for our first enrollment will be $400 off the regular course price. This price will not be offered again, be sure to get on our Early-Bird email list to be the first to know when enrollment is open!